Kérastase Spécifique
Kerastase Specifique supports scalp health by addressing issues such as scalp sensitivity, itchiness, dandruff, hair loss and oily roots. The products were designed to reveal a well-balanced scalp and beautiful head of hair.
BEST SELLER
Daily Spray Stimuliste Anti-Hair Loss
Nutri-energising daily anti-hairloss spray that helps reinforce the hair fibre and maintains the density of thinning hair.
Scalp Treatment Cure Anti-Chute Anti-Hair Loss
Intense anti-thinning care that helps maintain hair density and gives a feel of thicker and stronger hair. Daily application for 6 weeks.
Scalp Treatment Cure Anti-Pelliculaire Anti-Dandruff
Intense long-lasting anti-dandruff care that decreases the appearance of flaking as of the 2nd application.
Daily Shampoo Bain Vital Dermo-Calm Anti-Irritation
Soothing hypoallergenic shampoo that cleanses and soothes the feel of the scalp. For sensitive scalp and combination hair.
Daily Shampoo Bain Riche Dermo-Calm Anti-Irritation
Iridescent purple shampoo for faux-blonde hair to neutralize brassiness and unwanted yellow tones in very light or grey hair for a nourished cool blonde.
Daily Shampoo Bain Prevention Anti-Hair Loss
Bain Prévention is a shampoo designed as a preventive solution to hair loss and thinning hair concerns ideal for frequent usage. Its unique Système Pro-Actif technology helps optimize micro-circulation to reduce hair loss all while texturizing the fiber for an immediate volume effect.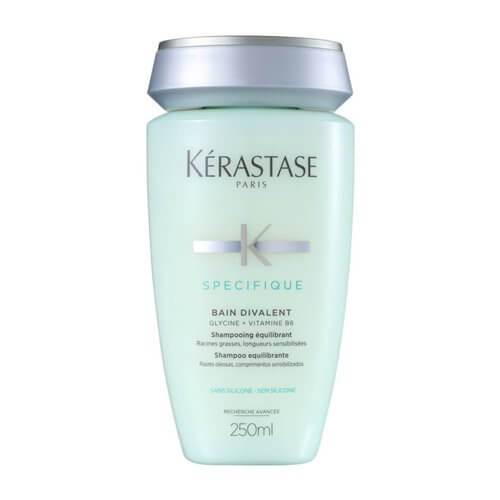 Daily Shampoo Bain Divalent Anti-Oiliness
This scalp balancing shampoo treats oily roots by regulating the overproduction of sebum. It also treats the hair fiber from lengths to tips to nourishes dry and sensitized end for hair to regain softness and shine. Hair at the roots greases less quickly while lengths remain nourished with split ends sealed.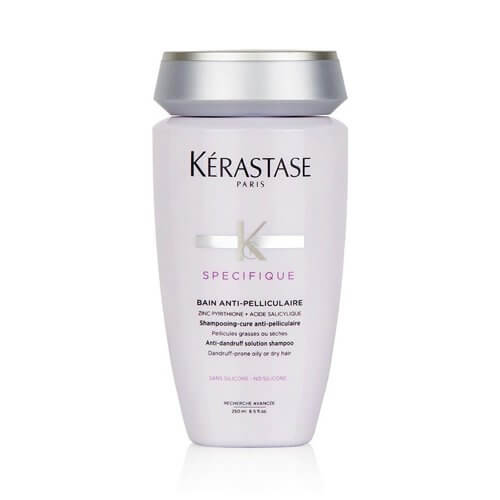 Daily Shampoo Bain Anti-Pelliculaire Anti-Dandruff
Anti-dandruff solution shampoo for an 8 week long lasting action and a toned and light feeling hair fibre.
Hair Mask Masque Hydra-Apaisant Anti-Irritation, Anti-Oiliness
Renewing cream gel treatment for all types of hair and scalp that nourishes the feel of the hair as if renewed.
Scalp Treatment Cure Apaisante Soothing Anti-Irritation
Intense anti-discomfort soothing care that soothes itching and the scalp.