Kérastase Résistance
Kerastase Resistance anti-breakage hair care rebuilds the internal structure of weakened hair to strengthen and reinforce the fiber, creating strong hair from roots to tips.
BEST SELLER
Leave-In Mask Ciment Thermique Repair
Fiber strengthening leave-in hair milk fortifies & protects hair.
Hair Serum Serum Extentioniste Repair
Energizing leave-in serum to stimulate and protect the scalp for healthy long hair.
Blowdry Cream Thermique Extentioniste Repair
A thermo-protecting blowdry and heat-styling gel cream designed to seal lengths and split ends, protecting hair from heat up to 230°C to reduce breakage for strong long hair.
Conditioner Masque Extentioniste Repair
Deep conditioning treatment that allows hair to be stronger and reach new healthy lengths.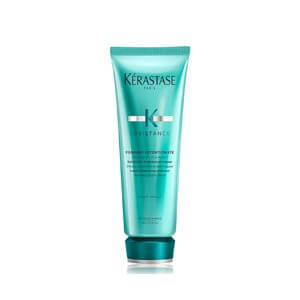 Restorative Cream Fondant Extentioniste Repair
A gentle restorative cream with detangling and nourishing forces for strong long hair. Kérastase Resistance Bain Extentioniste.
Hair Serum Soin Premier Thérapiste Repair
Repairing Dual-Serum Protects from Heat and Seals Split ends, for Very Damaged Hair.
Hair Serum Serum Therapiste Repair
A highly concentrated serum with key active ingredients that stimulate the growth of strong healthy hair follicles. This energizing leave-in treatment is a key step to reinforce roots and promote a healthy scalp environment. Its non-greasy formula harnesses the power of Ceramides to protect the scalp from environmental aggressors while stimulating and energizing roots.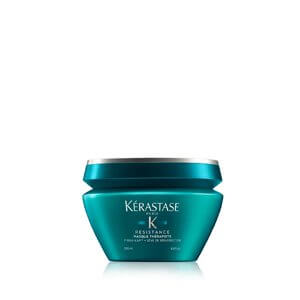 Hair Mask Masque Thérapiste Repair
1st Repairing 'Bandage' Masque with thick, creamy texture to repair very damaged hair.
Hair Mask Masque Force Architecte Repair
Repairing Reconstructing Masque for Damaged Hair.
Conditioner Ciment Anti-Usure Repair
Repairing Anti-Breakage Conditioner for Damaged Hair.
Daily Shampoo Bain Thérapiste Repair
Renewal Shampoo with Extra-Creamy Texture to repair damaged and over-processed hair.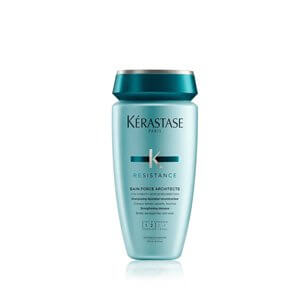 Conditioner Bain Force Architecte Repair
First Reverse Care Conditioner to repair very damaged and over-processed hair.