Kérastase Discipline
Kerastase Discipline's advanced, Pro-Keratin products smooth and tame unruly hair. Curly hair enjoys incredible definition without rigidity while wavy and straight hair receive anti-frizz benefits.
BEST SELLER
Daily Shampoo Bain Fluidealiste Anti-Frizz
Smoothing shampoo leaving the hair disciplined with movement and soft touch.
Hair Mask Maskeratine Anti-Frizz
Deep treatment mask designed for thick and unruly hair in need of smoothness.
Blowdry Milk Keratine Thermique Anti-Frizz
Taming milk that instantly smoothes away hair frizz and protects the hair fiber.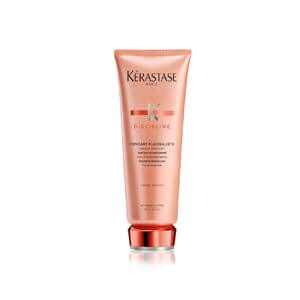 Conditioner Fondant Fludealiste Anti-Frizz
Smoothing care, endowing the hair with frizz control, fluidity, movement and shine.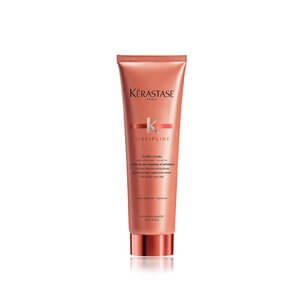 Hair Cream Kérastase Discipline Creme Oleo-Curl - Anti-Frizz
A hair definition cream for curly hair looking for relaxed curls.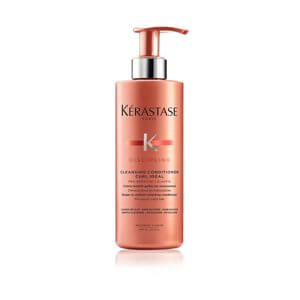 Cleansing Conditioner Cleansing Conditioner Curl Ideal - Anti-Frizz
Cleansing conditioner for a perfect curl definition with a natural and smooth finish.
Anti-Frizz Conditioner Bain Fluidealiste Gentle Anti-Frizz
Sulfate free ultra-gentle formula designed to tame hair in need of manageability.
Nourishing Shampoo Bain Oleo-Relax Anti-Frizz
Smoothing & disciplining shampoo for unruly voluminous hair.
Hair Oil Oleo-Relax Advanced Anti-Frizz
For controlling frizz and humidity-induced volume for unruly hair.
Conditioner Fondant Oleo-Relax Anti-Frizz
A smoothing & disciplining conditioner for unruly hair prone to frizz caused by humidity.